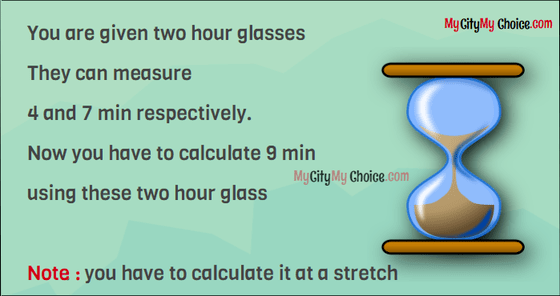 Hour glass problem : How can you calculate 9 minutes?
You are given two hour glasses
They can measure
4 and 7 min respectively.
Now you have to calculate 9 min
using these two hour glass
Note      :   you have to calculate it at a stretch
To see the answer of this puzzle, please click on any social icons below. Sometime you may need to refresh the page to see them properly.
Only a smart person can solve following challenging puzzles!!