How many presents will be opened by Rhea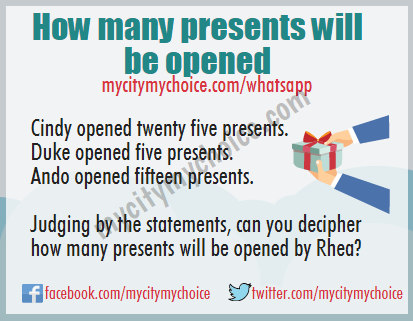 How many presents will be opened by Rhea
Cindy opened twenty five presents.
Duke opened five presents.
Ando opened fifteen presents.
Judging by the statements, can you decipher how many presents will be opened by Rhea?
To see the answer of this puzzle, please click on any social icons below. Sometime you may need to refresh the page to see them properly.
If you can solve any 3 of these 5 puzzles, you have got a great IQ