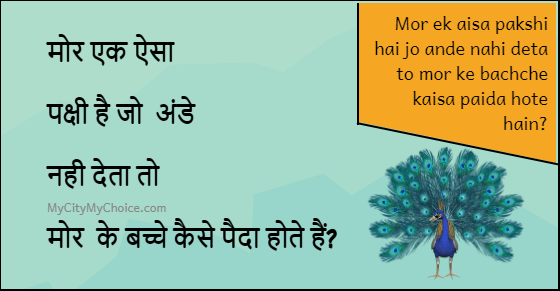 Hindi Puzzle : Mor ke bachche kaisa paida hote hain?
मोर एक ऐसा पक्षी है जो
अंडे नही देता तो
मोर के बच्चे कैसे पैदा होते हैं?
Hinglish
Mor ek aisa pakshi hai jo ande nahi deta to mor ke bachche kaise paida hote hain?
To see the answer of this puzzle, please click on any social icons below. Sometime you may need to refresh the page to see them properly.
अगर आप नीचे के 5 में से 3 पज़ल हल कर लिए तो आप बहुत बुद्धिमान हैं