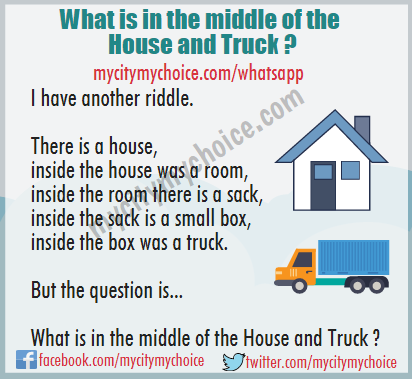 What is in the middle of the House and Truck ?
I have another riddle.
There is a house,
inside the house was a room,
inside the room there is a sack,
inside the sack is a small box,
inside the box was a truck.
But the question is…
To see the answer of this puzzle, please click on any social icons below. Sometime you may need to refresh the page to see them properly.
If you can solve any 3 of these 5 puzzles, you have got a great IQ