Whatsapp Game: Let me tell ur Personality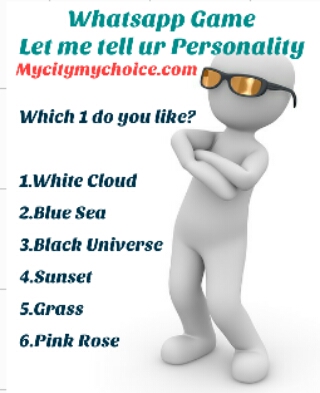 Whatsapp Game: Let me tell ur Personality
Let me tell ur Personality,
which 1 do you like?
1.White Cloud
2.Blue Sea
3.Black Universe
4.Sunset
5.Grass
6.Pink Rose
To see the answer of this puzzle, please click on any social icons below. Sometime you may need to refresh the page to see them properly.
Here are more whatsapp games for you!!