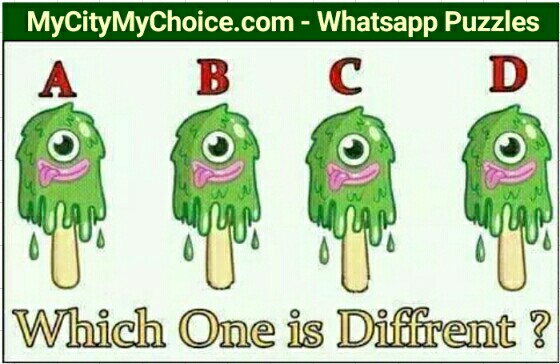 Which one is different?
Look at this image of four ice creams. They all appear identical but one of them is different from rest.
All you need to do is tell Which one is different
Please don't forget to share with all ice cream lovers.
To see the answer of this puzzle, please click on any social icons below. Sometime you may need to refresh the page to see them properly.
If you can solve any 3 of these 5 puzzles, you have got a great IQ