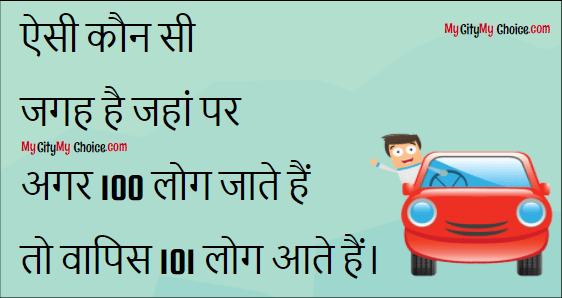 हिंदी पहेली : ऐसी कौन सी जगह है?
ऐसी कौन सी
जगह है जहां पर
अगर 100 लोग जाते हैं
तो वापिस 101 लोग आते हैं।
Hinglish
Aisi koun si jagah hai jahan par agar 100 log jate hain to wapis 101 log aate hain?
To see the answer of this puzzle, please click on any social icons below. Sometime you may need to refresh the page to see them properly.