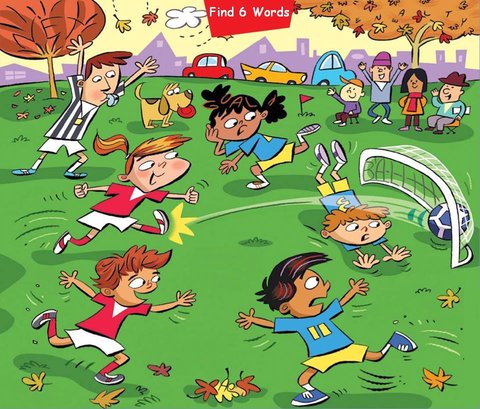 Puzzle : Can you find 6 words in this pic?
If you look at the image above closely, you will find some English words hidden.
There are exactly 6 words hidden!!
So just give it a try and see how many you get out of those 6 words.
If you get all of them, you are truly genius.
Hint : All words are related to football game.
If you liked this puzzle, you will also like following similar puzzles
To see the answer of this puzzle, please click on any social icons below. Sometime you may need to refresh the page to see them properly.
If you can solve any 3 of these 5 puzzles, you have got a great IQ