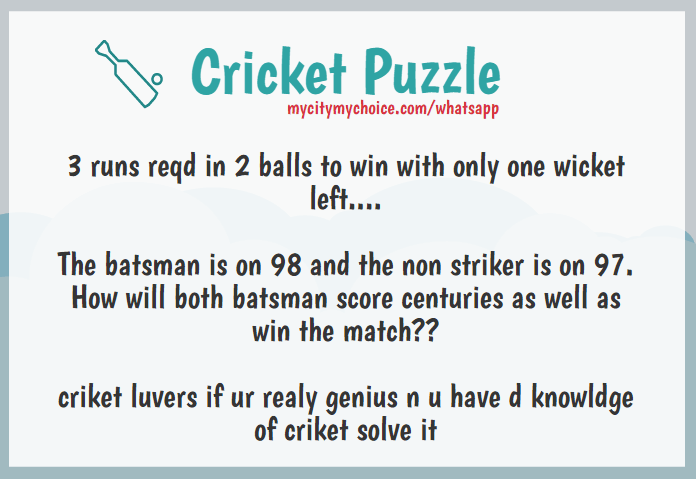 Cricket Puzzle
3 runs reqd in 2 balls to win with only one wicket left….
The batsman is on 98 and the non striker is on 97.
How will both batsman score centuries as well as win the match??
Criket luvers if ur realy genius n u have d knowldge of criket solve it
To see the answer of this puzzle, please click on any social icons below. Sometime you may need to refresh the page to see them properly.
If you can solve any 3 of these 5 puzzles, you have got a great IQ