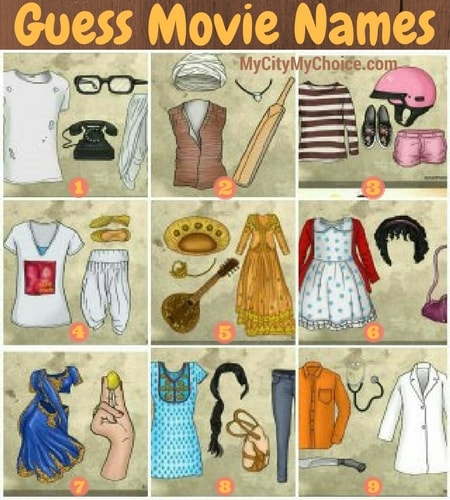 Can you guess these 9 movie names from clothes?
Here are 9 famous Bollywood movies in-front of you. Can you guess them one by one.
You have some clues, which are the cloths or any other objects used in those movies.
If you are a movie buff, you will note take more than a 10 minutes to fugue them all out.
Once you get them all or need any help please share with your friends and family to give them a chance to guess these movie name.
क्या आप इन 9 हिंदी फिल्मों को पहचान सकते हैं? ये सभी जाने माने और सुपरहिट मूवीज हैं..
To see the answer of this puzzle, please click on any social icons below. Sometime you may need to refresh the page to see them properly.
If you can solve any 3 of these 5 puzzles, you have got a great IQ