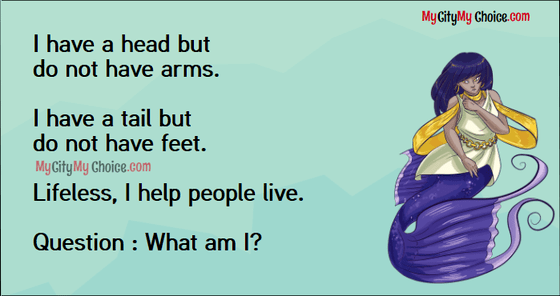 Riddle : What am I?
I have a head but
do not have arms.
I have a tail but
do not have feet.
Lifeless, I help people live.
Question : What am I?
To see the answer of this puzzle, please click on any social icons below. Sometime you may need to refresh the page to see them properly.
Only a smart person like you can solve following puzzles!!