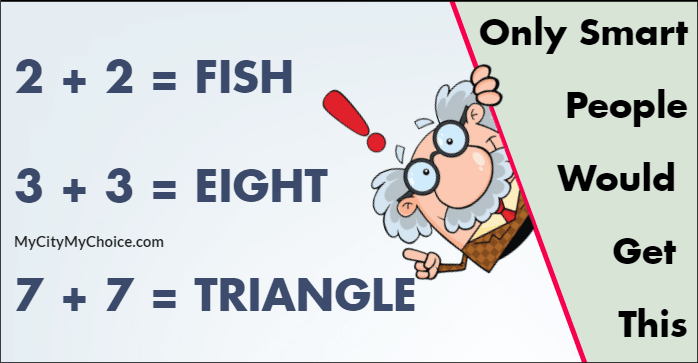 Logical Puzzle : only smart people would get this

Let's see who all are smart here.
2 + 2 = FISH
3 + 3 = EIGHT
7 + 7 = TRIANGLE
Proof you are really a smart by solving this puzzle. You can share with friends and take their help too.
If you give up, scroll below and see the answer.
---
To see the answer of this puzzle, please click on any social icons below. Sometime you may need to refresh the page to see them properly.
If you can solve any 3 of these 5 puzzles, you have got a great IQ
Facebook Comments