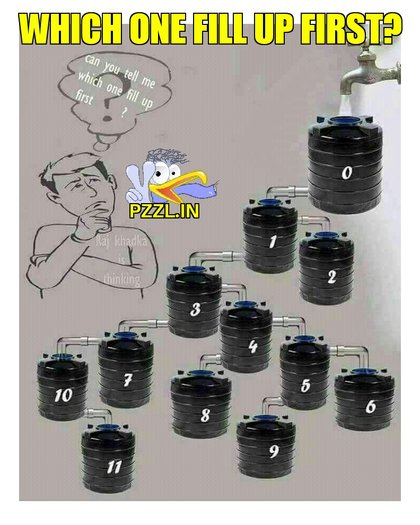 Image Puzzle : Which tank will fill up first?
Here is the latest and tougher version of this puzzle trending on internet these days.
So can you tell which tank will fill up first from these 11 tanks named 1 to 11.
If you are just starting, you can try first with relatively simpler puzzle, which is Iname se koun sa tank pahale bharega?
You can also share the image/puzzle with your friends and family to see what they say.
To see the answer of this puzzle, please click on any social icons below. Sometime you may need to refresh the page to see them properly.