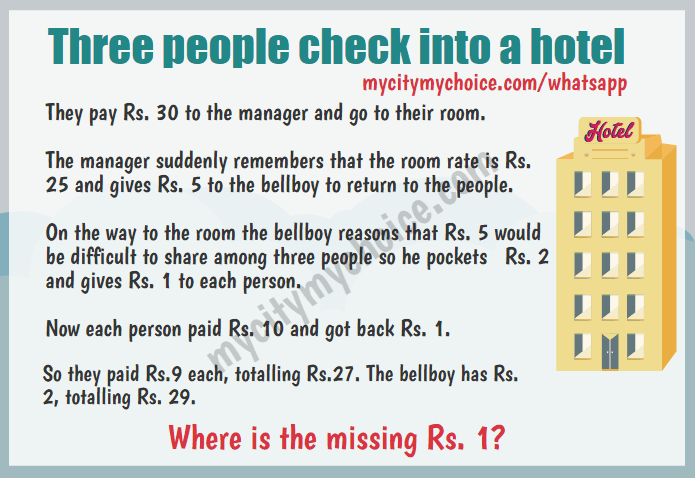 Three people check into a hotel
They pay Rs. 30 to the manager and go to their room.
The manager suddenly remembers that the room rate is Rs. 25 and gives Rs. 5 to the bellboy to return to the people.
On the way to the room the bellboy reasons that Rs. 5 would be difficult to share among three people so he pockets  Rs. 2 and gives Rs. 1 to each person.
Now each person paid Rs. 10 and got back Rs. 1.
So they paid Rs.9 each, totalling Rs.27. The bellboy has Rs. 2, totalling Rs. 29.
Where is the missing Rs. 1?
To see the answer of this puzzle, please click on any social icons below. Sometime you may need to refresh the page to see them properly.
If you can solve any 3 of these 5 puzzles, you have got a great IQ