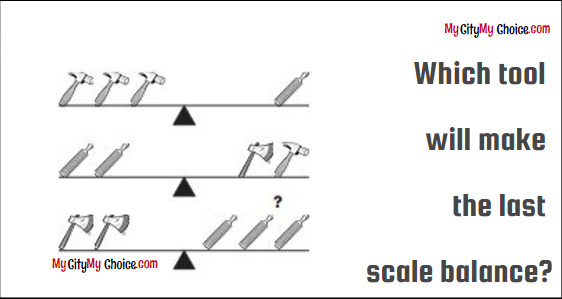 Image Puzzle : Which tool will make the last scale balance?
Look at the image below and try to solve the equation.
All you need to tell is which toll will balance the last scale perfectly.
Share with your friends and see what they say.
Best of luck!!
To see the answer of this puzzle, please click on any social icons below. Sometime you may need to refresh the page to see them properly.