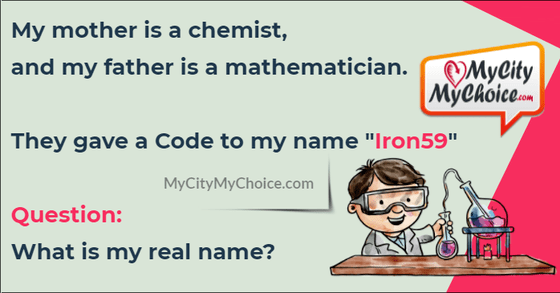 Logical Puzzle : What is my real name?

My mother is a chemist, and my father is a mathematician.
They gave a code to my name "Iron59"
Question: What is my real name?
Share with friends also to check their knowledge, if you dont know answer, dont worry, we have got the answer for you.
---
To see the answer of this puzzle, please click on any social icons below. Sometime you may need to refresh the page to see them properly.
---
If you can solve any 3 of these 5 puzzles, you have got a great IQ
Facebook Comments