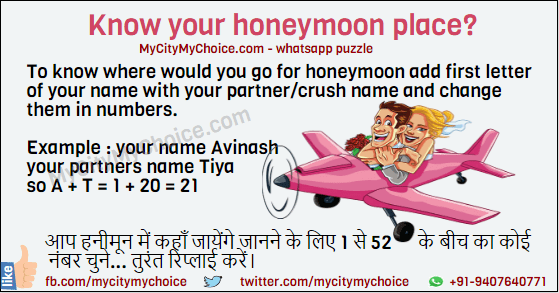 Whatsapp Game : Know your honeymoon place?
To know where would you go for honeymoon
add first letter of your name with your partner/crush name
and change them in numbers.
Example : your name Avinash
your partners name Tiya
so A + T = 1 + 20 = 21
आप हनीमून में कहाँ जायेंगे जानने के लिए
1 से 52  के बीच का कोई नंबर चुने…
तुरंत रिप्लाई करें।
To see the answer of this puzzle, please click on any social icons below. Sometime you may need to refresh the page to see them properly.
Here are more whatsapp games for you!!
Facebook Comments