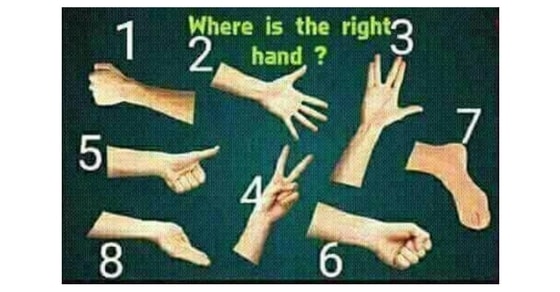 Image Puzzle : Where is the right hand?
Here is an interesting image puzzle to puzzle you.
Its not difficult to find the right hand but the challenge is you have to find it within 10 seconds.
So the challenge begins and your time starts now…
Do share with friends to see what they say..
To see the answer of this puzzle, please click on any social icons below. Sometime you may need to refresh the page to see them properly.
If you can solve any 3 of these 5 puzzles, you have got a great IQ