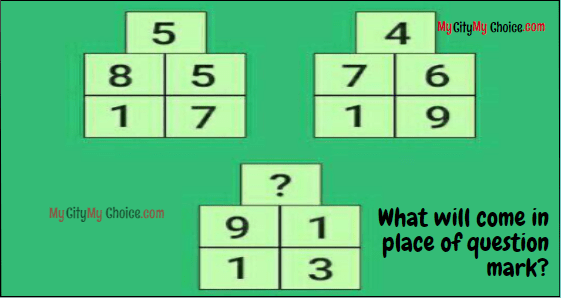 Number Puzzle : What will come in place of a question mark?
Can you solve this number puzzle
and tell the number that will come in the place of question mark?
Its as easy as you can think of but you need to notice the puzzle in that way.
Best of luck!!
To see the answer of this puzzle, please click on any social icons below. Sometime you may need to refresh the page to see them properly.
Only a smart person like you can solve following puzzles!!
Facebook Comments