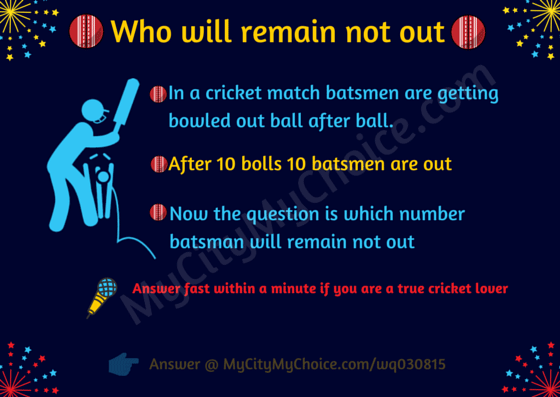 Who will remain not out – Only for cricket lovers
In a cricket match lets say between India and Pakistan.
Pakistan batsmen are getting bowled out ball after ball.
In 10 balls 10 batsmen are out, now question is, which number batsman will remain not out after the inning.
The fun of the puzzle is only when you give answer fast not take more than a minute.
To see the answer of this puzzle, please click on any social icons below. Sometime you may need to refresh the page to see them properly.
If you can solve any 3 of these 5 puzzles, you have got a great IQ
Facebook Comments