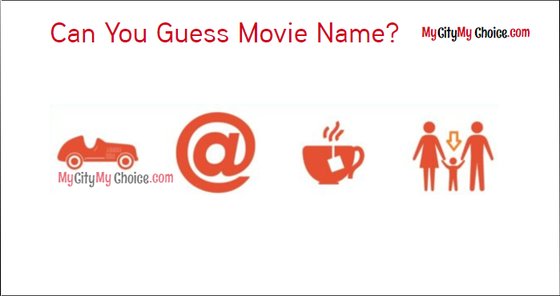 Image Puzzle : Can you guess movie name?
Can you guess the movie name by looking into the image above.
To give you a clue its a famous Hollywood movie.
Now it shouldn't be that difficult for you to guess if you are a big Hollywood fan.
CAR + @ + Coffee or Tea + Family (Kid)
You can also share the image with friends and try to get the answer.
To see the answer of this puzzle, please click on any social icons below. Sometime you may need to refresh the page to see them properly.
Only a smart person like you can solve following puzzles!!