Medium Puzzle With Answer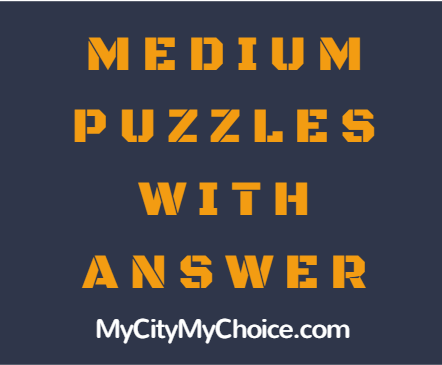 Here you will get huge collection of puzzles, which are not so easy and not so difficult, just right enough for you to spend some time. Do remember we already have answer for them so just in case you would like to see or cross check your answer.
Please do not forget to share these puzzles with your friends and family.