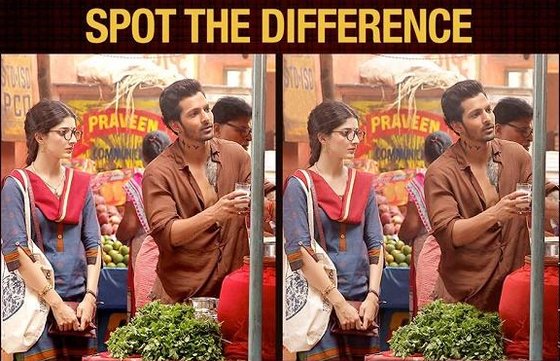 Puzzle : Can You Spot The Difference?
The image or you can say poster above is from a Bollywood movie Sanam Teri Kasam
Now all you need to do is spot the difference in the image above.
Please dont forget to share with your friends or girlfriends.
Remember there could be multiple differences so lets see how many you get?
To see the answer of this puzzle, please click on any social icons below. Sometime you may need to refresh the page to see them properly.
If you can solve any 3 of these 5 puzzles, you have got a great IQ