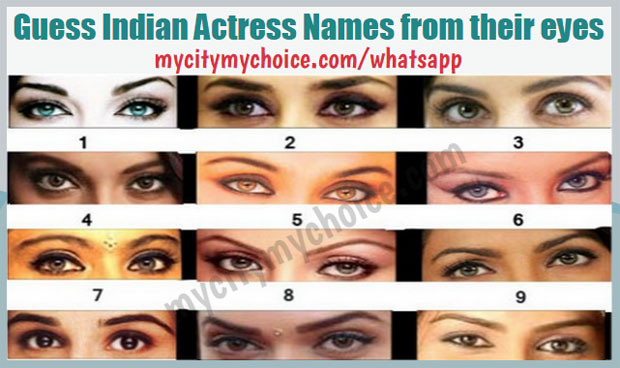 Guess Indian Actress Names from their eyes
Look at these beautiful eyes of bollywood heroins. All you need to do is identify
these 9 heroins just by looking their eyes. If you are a true fan of theirs, you shouldn't be taking much time.
Best of luck!! and also share with your friends.
To see the answer of this puzzle, please click on any social icons below. Sometime you may need to refresh the page to see them properly.
If you can solve any 3 of these 5 puzzles, you have got a great IQ