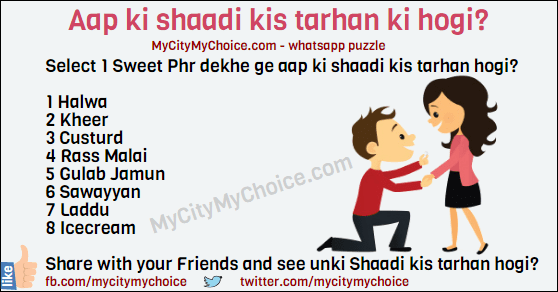 Whatsapp Game : Aap ki shaadi kis tarhan ki hogi?
Select 1 Sweet Phr dekhe ge aap ki shaadi kis tarhan hogi?
1 Halwa
2 Kheer
3 Custurd
4 Rass Malai
5 Gulab Jamun
6 Sawayyan
7 Laddu
8 Icecream
Share with your Friends and see unki Shaadi kis tarhan hogi?
To see the answer of this puzzle, please click on any social icons below. Sometime you may need to refresh the page to see them properly.
Here are more whatsapp games for you!!
Facebook Comments