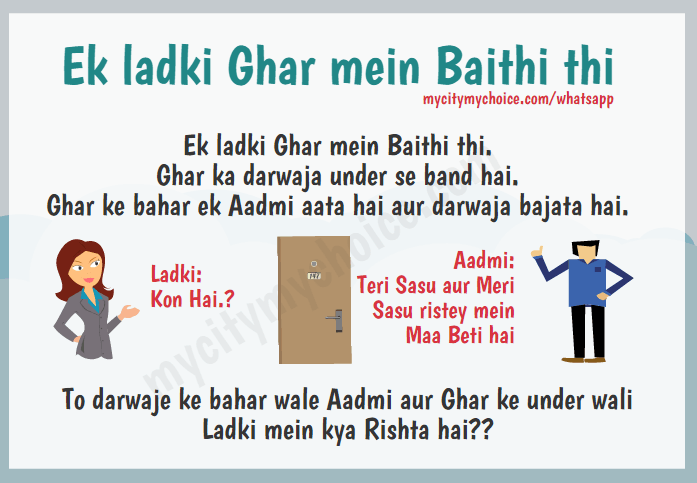 Ek ladki Ghar mein Baithi thi
Ghar ka darwaja under se band hai.
Ghar ke bahar ek Aadmi aata hai aur darwaja bajata hai.
Ladki: Kon Hai.?
Aadmi: Teri Sasu aur Meri Sasu ristey mein Maa Beti hai
To darwaje ke bahar wale Aadmi aur Ghar ke under wali Ladki mein kya Rishta hai??
To see the answer of this puzzle, please click on any social icons below. Sometime you may need to refresh the page to see them properly.
If you can solve any 3 of these 5 puzzles, you have got a great IQ