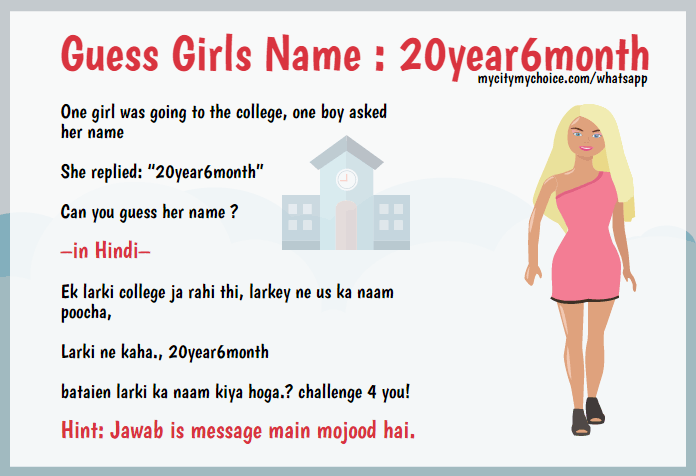 One girl was going to the college, one boy asked her name
She replied: "20year6month"
Can you guess her name ?
–in Hindi–
Ek larki college ja rahi thi, larkey ne us ka naam poocha,
Larki ne kaha., 20year6month
bataien larki ka naam kiya hoga.? challenge 4 you!
Hint: Jawab is message main mojood hai.
To see the answer of this puzzle, please click on any social icons below. Sometime you may need to refresh the page to see them properly.
If you can solve any 3 of these 5 puzzles, you have got a great IQ