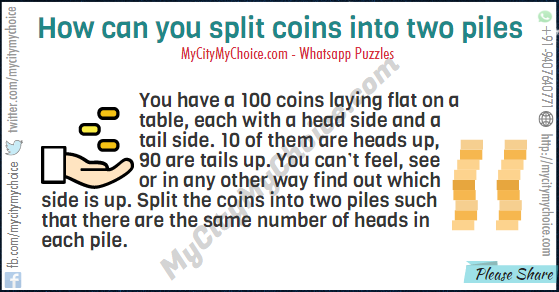 How can you split coins into two piles?
You have a 100 coins laying flat on a table, each with a head side and a tail side. 10 of them are heads up, 90 are tails up. You can't feel, see or in any other way find out which side is up. Split the coins into two piles such that there are the same number of heads in each pile.
To see the answer of this puzzle, please click on any social icons below. Sometime you may need to refresh the page to see them properly.
If you can solve any 3 of these 5 puzzles, you have got a great IQ
Facebook Comments